Chapter 18 — Harvest Badge
Fluoruma City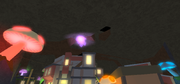 After you have reached Fluoruma City, you will notice that this city is built underground. It is built inside the northeastern part of Mt. Cragonos, between Route 13 and 14. There is also a hole on the top of the city, allowing players to use HM2 Fly.
Poké Ball Stamps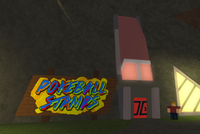 There is a special shop only located here as well. It is called the Poké Ball Stamps. This is where you can customize your Poké Balls to add additionary effects when sent out in battles. When you talk to the man at the counter, he will give a free stamp case. He then opens the stamp spinner, letting you to spin and get whatever you spin. You have 3 chances to spin for free, and you can buy for more spin via paying Robux.
| Spins | Selling price (Robux) | Price per spin | Discount |
| --- | --- | --- | --- |
| 1 | 8 | 8 | No discount |
| 5 | 35 | 7 | 12.5% off |
| 10 | 65 | 6.5 | 18.75% off |
Fluoruma Gym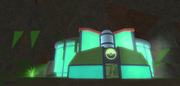 VS Fissy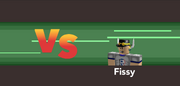 After you have beaten the 6th Gym, Fissy will award you the Harvest Badge! He will also allows you to use Rock Climb outside of battle. After you exit the gym, Tess and Gerald will head to you, and they both will have a conversation with you, then Gerald will give you HM8 Rock Climb. Tess then heads to Route 14, and Gerald goes back to Anthian City. Now that you can use Rock Climb, there are some places for you to discover...
Igneus Depths
Catching Heatran
Igneus Depths is an extension to Mt. Igneus. This is a place with spiral paths going down and down. There is a Mythical Pokémon encounter here. The wild encounters here are not much different from what in Mt. Igneus. But the levels are much higher.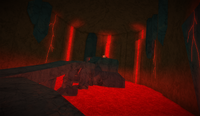 Cragonos Sanctuary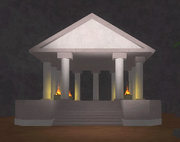 Now head to Cragonos Peak and you will also notice a Rock Climb spot. Climb it and you will also notice a cave entrance. Enter it and it will be a very long path to walk through. There are no wild encounters here. If you walk to the end, you will see an Entei, a Raikou, and a Suicune standing there, then all of them just roared and fled. This is just like what the man spoke in Cragonos Peak! Does that mean the world is falling in danger?
Before you go, walk to the pedestal in the back. You will find a TM101 Aurora Veil.
Chamber Of The Jewel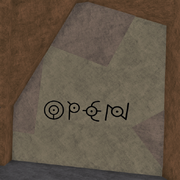 Catching Diancie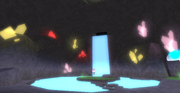 Community content is available under
CC-BY-SA
unless otherwise noted.