Chapter 9 — Mischief, Mythical, Disaster
Fortulose Manor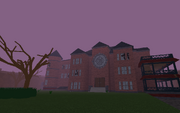 Catching Rotom
Grove of Dreams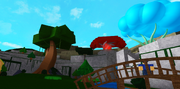 Catching The Elemental Monkeys
Catching Jirachi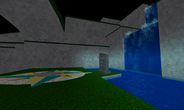 Route 10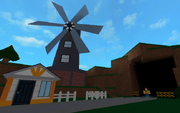 Route 10 is famous for its windmill and a flower garden. It is a route connecting Route 9 and the Cragonos Mines. There is also a Sky Train Station here, where players can traverse over the mountain if they have obatined the pass.
Encountering Absol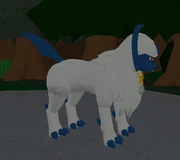 As you walk along the route, an Absol will appear, jumping off a cliff and slowly approaches you, but Rival Jake and Rival Tess comes and accidentally scared it off and it fled.
Then during the conversation with Rival Jake and Rival Tess, you then knew that Absol is famously known as the disaster Pokémon. Jake also states that wherever Absol is found, a disaster will surely follow. It warns anyone who will be in danger...is it here to warn us?
Flower Garden & Windmill